Specialist
Wedding DJ
in Berkshire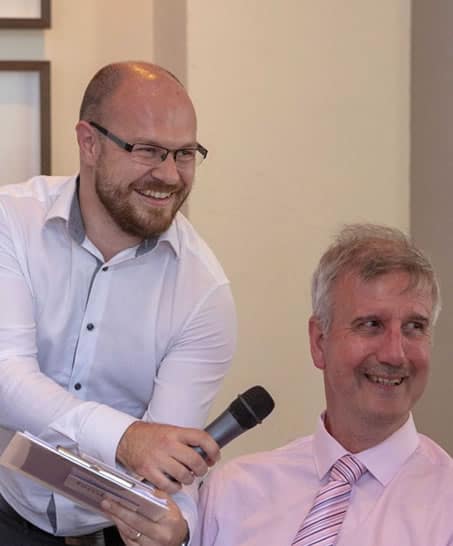 I'm a Berkshire based Wedding DJ, and I'm on a mission to transform average mundane weddings into glorious celebrations (that no one wants to end and no one will forget). My objective is to create a wedding party that your guests will be talking about days, weeks, months and years after your special day is over.

Fantastic from start to finish.
Even the smallest of detail was perfect.
Gavin gave our wedding that fun element and really engaged our guests on the day.
Cannot recommend more!

The most professional of all the suppliers involved in our day from first start to finish.
He also did the announcements on the day and background music through the wedding breakfast which gave the impression of real high quality and organisation.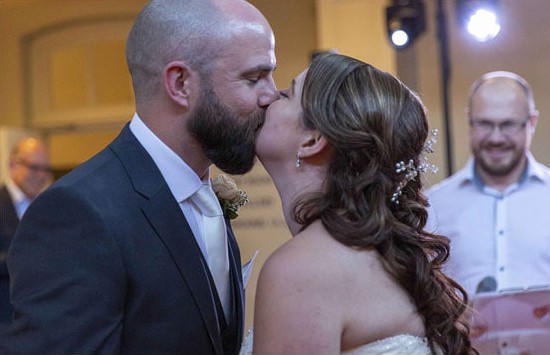 Gavin's bespoke approach was a breath of fresh air in comparison to all other DJs we spoke to.
From booking stage to performance on the day, Gavin was diligent, professional and readily helped guide us through the process.
Everybody commented about how good our DJ was.
Dance to a mix of well known classics like Bruno Mars,
Michael Jackson, Beyonce, Calvin Harris and
Queen – but without the cheesy action songs like
Agadoo and the Birdie Song!
With access to my online planning system, you'll be able to pick the 'must play' songs you want to hear at your wedding – and select the 'do not play' songs you don't want to hear!
I'll play all
the right notes
during your: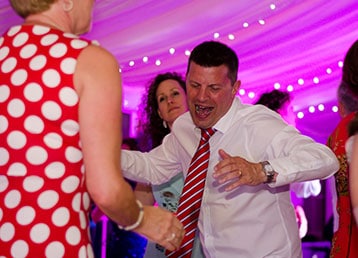 I'll play all
the right notes
during your: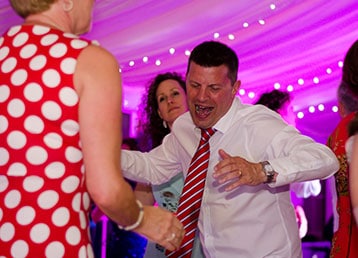 I'll also make
spectacular
introductions
to your:
I'll also make
spectacular
introductions
to your:
Look forward to a
stress-free experience.
As a wedding specialist, in addition to having a track record for getting the BIG things right on what is the most important day in a couple's life, I also know all the nuances that can be the difference between a wedding being simply 'good', and one that's nothing less than AMAZING.
For the ultimate high-quality wedding service, GET IN TOUCH. Fairytale wedding days don't just happen by chance, and that's why I'm here to ensure it runs smoothly, through every magical stage towards a truly happy ending, as your family and friends pack the dance floor to sing, dance and hold hands late into the night…
To ensure my exceptional high level of service is given to every couple, I only book a limited number of weddings each year.
Gavin Harris is AMAZING at what he does! He made me feel incredibly confident from the first conversation I had with him that he would do a great job. Our dance floor was always packed, there wasn't a single second where it began to empty. I have nothing but good things to say about Gavin!
Gavin was an incredible source of support, always there to advise (even on the night), meet up, or answer an email. He went the extra mile to ensure inclusivity of anything we requested. I cannot rate him enough. A must have for any wedding party.
If you're looking for wedding entertainment that's packed with emotion, energy, spotlight  moments that create lasting memories and an atmosphere  created just for you – then let's chat further.
Check my availability to see if I'm available for your wedding.
Unlike other DJs, I won't force you to meet with me before revealing my prices! Just fill in your name and email and I'll be in touch.
However, be quick. I take a limited number of bookings per year, to ensure
that every couple receives my undivided attention.